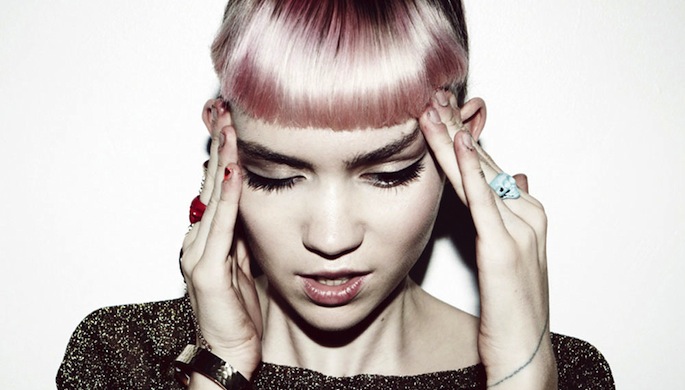 The Canadian pop iconoclast plots visits to Australia and Asia.
Earlier this year, Grimes cancelled Canadian and European tour dates due to hearing-related health issues. While there is no update on those dates, Ms. Boucher will tour Australia for the next two weeks before embarking on the Coachella Cruise. In March, she will make her way through Asia, with stops in Singapore, Malaysia, Philippines, Indonesia, China, Taiwan, South Korea and Japan.
The tour dates are below. Earlier today, Grimes announces expanded versions of Visions available via Rough Trade and Resident.
December 5th/6th, 2012 – Corner Hotel, Melbourne
December 7th, 2012 – Meredith Festival, Meredith
December 8th, 2012 – the Zoo, Brisbane
December 10th – OAF, Sydney
December 13th – SFBH, Wellington
December 14th – The Powerstation, Auckland
Coachella Cruise December 16-19, 2012
Coachella Cruise December 19-23, 2012
March 9, 2013 – Mosaic Music Festival, Singapore, Singapore
March 12, 2013 – The Bee, Kuala Lumpur, Malaysia
March 14, 2013 – Hard Rock Café, Makati City, Philippines
March 16, 2012 Jagorawi Golf Course, Jakarta, Indonesia
March 18, 2013 – Star Hall, Hong Kong, China
March 20, 2013 – Mao Live Hose, Shanghai, China
March 21, 2013 – Mao Livehouse, Beijing, China
March 22, 2013 – The Wall Livehouse, Taipei Vity, Taiwan
March 23, 2013 – Rolling Hall, Seoul, Korea
March 25, 2013 – Umeda Club Quattro, Osaka, Japan
March 26, 2013 – Club Quattro, Nagoya, Japan
March 27, 2013 = Club Quattro – Tokyo, Japan