All you need is a simple allen key to dismantle it.
A startup called The Module Project has launched a crowdfunding campaign for a modular mobile wireless speaker that can be easily upgraded and repaired at home.
Decibel can be easily opened up using an allen key (without voiding your warranty or causing any damage) and swap out different components, including battery, electronic control board and even the outer shell.
"When significant advancements in technology warrant an upgrade you'll simply replace the module and continue to enjoy your Decibel," the company says, adding that  features such as an always-on voice assistant will be added "when they are fully developed and market ready."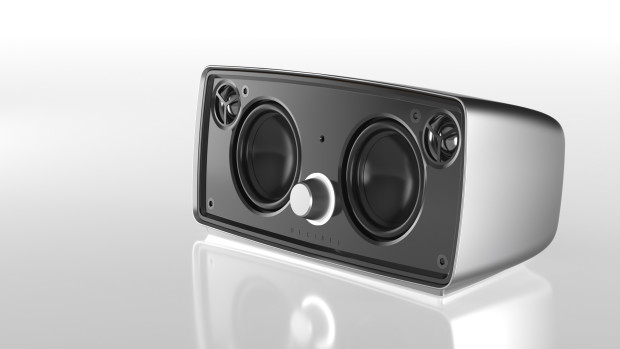 The speaker also sports some impressive specs for a wireless speaker: it connects over Bluetooth, offers 24 hours of battery life, fast charging via USB-C and the ability to link other Decibel units wirelessly.
The Module Project is touting its speaker as the most environmentally friendly option on the market, noting that the ability to replace parts yourself rather have to buy a whole new model will reduce the amount of harmful e-waste in the world.
However, as The Verge notes, Decibel's modular future will only be a success if the company stays in business long enough to keep delivering new parts, though it's currently made $14,000 on Indiegogo – more than its target of $10,000.
Decibel is available on Indiegogo now, where it starts at $195 for the basic speaker. It's expected to ship in December 2017.
Read next: Which home audio system should I buy? Your ultimate guide