Originally posted on The Vinyl Factory. 
Two months to go and preparations are gathering pace.
Can it really be that time of year already? Just like Christmas, build up to Record Store Day tends to be a pretty long-winded affair as the drip feed of exclusives, limited editions and box sets begins to dominate the bandwidth. Since keeping up with individual developments can be a time consuming thing, we've conducted a preview stock take of what's been announced so far, and where your money will be best spent.

Where & When:
Let's get through the basics first. Record Store Day 2014 will take place on Saturday 19th April. For all you heathens out there that's the day between Good Friday and Easter Sunday, or more importantly, slap bang in the middle of a stonking four-day weekend. As far as we can tell that's bound to be great news for record shops, but not so great news for Lent.
Like Easter, Record Store Day is not confined to a single location, but can be found in several hundred participating independent record stores around the world. You can see the full list of early morning queue locations here. There are almost 25 in London alone.
The Ambassador of Wax:
Earlier this month Jack White handed his polyvinyl sceptre to Public Enemy's Chuck D, who has been anointed the official ambassador of Record Store Day 2014. Here's a snippet of his acceptance speech:

In this age where industry has threaded the music sound with virtual sight and story I am honored to be called upon to be Record Store Day Ambassador of 2014. With the masses, neck bent into their smartphones, let all of us music lovers GPS our way into a reality that is the Record Store. It's worth a great try, let's do this…
Read more here.
The Official Record Store Day Film:
A bit of a side show this one, but Record Store Day also has an official film. Last year's choice Last Shop Standing – a poignant rummage around the rise, fall and rebirth of the UK independent record store – couldn't have been more relevant. This year's – a feature length documentary on legendary jazz-funk bassist (and slap bass progenitor) Jaco Pastorius – seems a little less so. It will, however, be accompanied by a released on previously unissued Jaco sessions on Omnivore Recordings.
Picks of the list (so far):
If Daft Punk have taught us anything it's that creating extraordinary levels of hype months before your record is released only ends in bitterness and disappointment. With that in mind, the early bird RSD specials have something of the support act about them. Nevertheless, nestled amid the many guitar bands you've never heard of are a few items of note. Highlighters at the ready…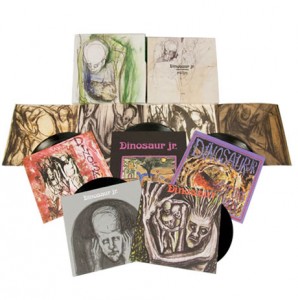 Dinosaur Jr.
Visitors 7″ Box Set
(Numero Group)
Alt-rock trio package their first four singles in a 5×7″ alongside a pairing of 'Show Me The Way' with a cover of the Byrds' 'Feel A Whole Lot Better' on the flip. Limited to 5,000 copies. Bottom line: In Numero we trust.
---
Clint Mansell
In the Wall (OST)
(Death Waltz)
If there's a label that really encapsulates the spirit and drive of Record Store Day it's those horror soundtrack fanatics Death Waltz. This year, they'll be dancing with Clint Mansell's groaning score to 2007′sIn The Wall. Not many details yet, but expectations are high. [via Modern Vinyl]
---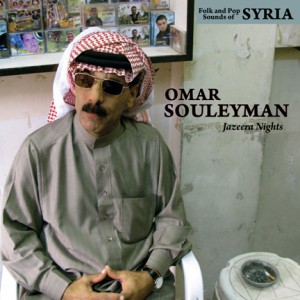 Omar Souleyman
Jazeera Nights
(Sublime Frequencies)
Word on the vine is that Syrian superstar Omar Souleyman will see his 2010 compilation Jazeera Nights: Folk and Pop Sounds of Syria reissued by Sublime Frequencies, presumably to a whole new audience wowed by his Four Tet produced stinger Wenu Wenu, voted into 16th place in our rundown of the top 100 vinyl releases of 2013.
---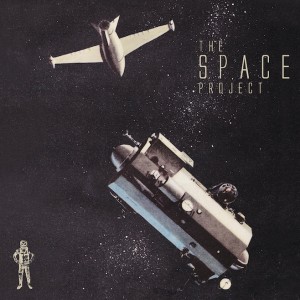 Various Artists
The Space Project 7″ box set
(Lefse Records)
14 contemporary artists create tracks built from sonic transmissions from the furthest reaches of the galaxy. Farmed by the Voyager probes, the sounds have been reworked by the likes of DFA's Larry Gus, Spiritualized and The Vinyl Factory artist Anna Meredith. A utopian 7×7″ box set is the result. Read more here.
---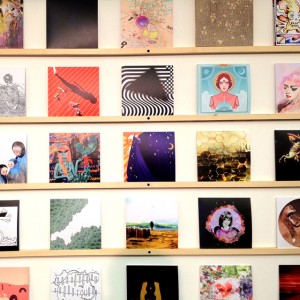 Various Artists
Secret 7″
Massive Attack, Roxy Music and Lorde are among the 7 major artist releasing limited edition singles of 100 copies, each with a unique design by one of 700 artists. The catch – you don't know what single you're buying or who created the cover. Last year's artists included Ai Wei Wei, Gilbert & George and David Shrigley, so it's definitely worth a punt. Read more here.

And finally… The list (so far): [via Exclaim]
Rodrigo Amarante/EDJ – split single (7-inch)
Art of Noise – Live at the End of a Century (12-inch picture disc, live at Coachella 1999)
Bachman & Turner – Live at Roseland Ballroom, NYC (2xLP 140g)
Bathory – Blood Fire Death (picture disc LP)
Bathory – Hammerheart (picture disc LP)
Bathory – Bathory (picture disc LP)
Bathory – The Return of Darkness (picture disc LP)
Bathory – Under the Sign of Black (picture disc LP)
Bathory – Twilight of the Gods (picture disc LP)
Matt Berry – Music for Insomniacs Part IV (LP)
Bis – Data Panik Etcetera (180g white vinyl LP)
Black Angels – Indigo Rainbow outtakes (LP)
Black Crowes – Warpaint (140g white vinyl 3xLP)
Black Milk – Glitches in the Break (12-inch EP)
Built to Spill – Ultimate Alternative Wavers (gold vinyl LP)
Byrds – Straight for the Sun (140g white vinyl 2xLP)
Camp Sophisto – "Songs in the Praise of the Revolution" (7-inch)
Camera Obscura -Session EP (7-inch)
Clarence Carter – Slip Away (The Ultimate Clarence Carter 1966-1971) (2xLP)
Michael Chapman – Playing the Guitar the Easy Way (CD/blue vinyl LP)
Clutch/Lionize – split single (7-inch)
Alice Cooper – Live at Montreux 2005 (140g white vinyl 2xLP )
Corduroy – London England Live (LP)
Crystal Antlers – "We All Gotta Die" b/w remix by the Scientist (7-inch)
Die Kreuzen – "Cows and Beer (coloured 7-inch / 12-inch)
Dinosaur Jr. – Fossils (5×7-inch + book box set)
Elastica – Elastica (LP)
Emperor – IX Equilibrium (140g clear vinyl 2xLP)
Ex-Cult – "Ties You Up" (7-inch)
Fairport Convention – From Cropredy to Protmeirion (140g 2LP)
Fairport Convention – Meet on the Ledge – Live at Broughton Castle (LP)
Fairport Convention – XXXV – The 35th Anniversary Album (LP)
Fear of Men – Loom (deluxe two-toned colour LP)
Nico Fidenco – Emanuelle Perche' Violenza Alle Donne? (Death Waltz LP)
The Field – From Here We Go Sublime (180g 2xLP + CD)
The Fix – "Vengeance" / "Jan's Rooms" (signed/numbered 12-inch)
Fucked Up – "Year of the Dragon" (12-inch)
Garbage – 7-inch
Ghosts of Dead Airplanes/Bis – split picture disc (7-inch, 500 copies)
Ghoul Hang Ten – 10-inch
Jef Gilson et Malagasy – Gilson et Malagasy (5xLP box set)
Hard-Ons – "Girl in the Sweater" (coloured 7-inch)
Hawkwind – Church of Hawkwind (180g clear vinyl 2xLP)
David Hess – Last House on the Left (picture disc LP, 1500 copies)
Howlin' Brothers – Sun Studio Sessions (12-inch EP)
Insomnium – The Candlelight Years (180g coloured 7xLP box set)
Inspiral Carpets – Dung (4xLP, European exclusive)
Waylon Jennings/Sanford Clark Zia Presents – 7-inch
Jethro Tull – Live in Switzerland 2003 (140g clear vinyl 3xLP)
J. Spaceman & Kid Million – Live at Le Poisson Rouge (12-inch + 7-inch)
The Julie Ruin – "Brightside" / "In the Picture" (7-inch, 2000 copies)
Stephen John Kalinich – A World of Peace Must Come (coloured LP)
Machine Head – "Killers & Kings (Demo)" / "Our Darkest Days" (Ignite cover) (10-inch)
Clint Mansell – In the Wall (Death Waltz LP)
Helen Marnie – The Hunter Remixed (12-inch clear vinyl, 500 copies)
Duff McKagan – Sick (140g purple 2xLP)
Minus 5 – Scott the Hoopie in the Dungeon of Horror (5xLP box set, 500 copies)
Alanis Morissette – Live at Montreux 2012 (140g 2xLP)
Motörhead – Motörhead (180g white vinyl 2xLP)
Motörhead – What's Words Worth (Live 1978) (180g red vinyl LP)
'O' Level – Pseudo Punk (LP)
Conor Oberst – "Hundreds of Ways" / "Fast Friends" (7-inch)
Thee Oh Sees – Drop (LP)
Pagans – What's This Shit? 1977/1979 (LP)
Papercuts/The Donkey – split single (7-inch)
Nicola Piovani – Il Profumo Della Signora In Nero (Death Waltz LP)
Porcupine – "I See Sound" (12-inch EP, 500 copies)
Psychic TV – Hacienda (140g red vinyl 2xLP)
Psychic TV – Thee Fabulous Feat ov Flowering Light (140g red vinyl 2xLP)
Psychic TV – Live at Thee Marquee (140g red vinyl 2xLP)
Public Service Broadcasting – "Elfstedentocht Parts 1 & 2″ (7-inch, European exclusive)
Rainbow – Rockplast 195 – Black Masquerade (140g red vinyl 3xLP)
Red Temple Spirits – Dancing to Restore an Eclipsed Moon (2xLP, 500 copies)
Red Temple Spirits – If Tomorrow I Were Leaving for Lhasa, I Wouldn't Stay a Minute More (LP, 500 copies)
Walter Rizzati – 1990: Guerrieri Del Bronx aka The Bronx Warriors (Death Waltz LP)
Alexander Robotnick – Vintage Robotnicks (LP)
Section 25 – "Reflection (Young Image)" / "Change" (7-inch, European, exclusive)
Omar Souleyman – Jazeera Nights (Folk and Pop Sounds of Syria) (LP)
Southern Culture on the Skids ft. Fred Schneider – "Party at My Trouse" / "Hey Mary" (7-inch / 12-inch)
Jon Spencer Blues Explosion – "She's On It/Jack the Ripper" (Beastie Boys/Link Wray mashup) (12-inch)
Suburban Mutilation – The Opera Ain't Over Til the Fat Lady Sings (30th anniversary red vinyl LP, 1000 copies)
Surfer Blood – Pythons (Punk Edition) (LP)
Teenage Filmstars – There's a Cloud over Liverpool (LP)
Teeth of the Sea – A Field In England: Re-Imagined (red vinyl LP)
Tenpole Tudor – "Swords of a Thousand Men" / "Love and Food" (7-inch picture disc)
Testament – Live in London (180g red vinyl 2xLP)
Thee Silver Mt. Zion Memorial Orchestra – 12-inch
Imarhan Timbuktu – Akai Waried (180g LP)
Twilight Sad – Fourteen Autumns & Fifteen Winters (deluxe LP)
The Van Pelt – Imaginary Third (LP)
Whirlwind Heat – Do Rabbits Wonder? (Third Man LP)
Vetiver/Howling Rain – split single (7-inch)
Neil Young – Cow Palace 1986 (LP)
Alexis Zoumbas – A Lament for Prirus 1926-1928 (LP)
Various – Bob Dylan & The Band's Basement Tapes Influences (140g 2xLP)
Various – Electroconvulsive Therapy Volume 2 (LP)
Various – Non-Violent Femmes (LP, Violent Femmes covers by female-fronted bands)
Various – In Utero, In Tribute, In Entirety (Nirvana tribute LP)
Various – South Side Story (LP)
Various – The Space Project (7×7-inch box set, ft. Beach House, Spiritualized, Porcelain Raft, the Antlers, Youth Lagoon)