FACT Rated is our series digging into the sounds and stories of the most vital breaking artists around right now. This week Lewis Gordon speaks to Istanbul producer Sami Baha whose video games- and rap-inspired Free For All is out June 1 on Planet Mu.
NAME: Sami Baha
FROM: Istanbul, Turkey
MUST-HEAR: Free For All (Planet Mu)
FOR FANS OF: DJ Screw, Mike Will Made It, Chief Keef
On his 2014 breakout club track, 'Chunk', Turkey-born producer Sami Baha deployed the infamous Mortal Kombat sample "finish him", an utterance usually accompanied with slapstick video game gore, amidst a writhing, ascendent trap instrumental. Describing it as the "god mode edition" in the track's SoundCloud URL, Baha momentarily declared invincibility, perhaps for club-goers as much as himself, before entering back into the arena.
Free For All, his first album and second release on Planet Mu, continues the producer's propensity for video game allusions. Another term for deathmatch, the mode in which online competitors face off against one another, Free For All channels not the violence of the phrase but the sociability of such an experience. Released from a digital context, Baha uses it to describe the energy, fizz and endorphin-rush of acclimatizing to his new south London home. "You know in Peckham there's so many cultures and you just become part of a society that exists here — there's African people and Latin people — everyone has their own culture and music. I think that's like Free For All —all of this information and all of these people."
It's an environment not dissimilar to the noise and communality of Istanbul, the city he grew up in before leaving in 2015. He fondly describes his own neighborhood, Tozkoparan, in the searing Anatolian heat as "actually very crowded — everyone outside, barbecues, kids playing football, everyone just blasting some kind of music that they love." Hanging out on the streets as an eight-year old gave him his first taste of the rap music that would come to dominate his listening habits but it was only one part of the local soundscape.
"People were playing rap, dancehall, some techno music, some POW POW POW — really like, ravey synths and kicking bass." He also describes "bubbling", a Turkish strand of high-energy techno which blared from internet cafes, cars and mechanic workshops. Baha tells me the music he heard mostly sat outside of the mainstream of western pop and Turkish Arabesk, artists such as Ibrahim Tatlises and Müslüm Gürse. "This was a street culture kind of music," he says, a continuum he's keen to situate his own music within.
Alongside his group of friends in Istanbul, Baha would delve into American rap, falling in love with the output of chopped and screwed pioneer, DJ Screw alongside the work of Three 6 Mafia producer DJ Paul. He also rapped at freestyle parties with his highschool friend, Kufura, who's featured on the album, although it was never a serious pastime. "I used to do freestyles but it was more of a comedy rap type thing, more like mumble rap," he says, laughing. "It was very local, these small events in random basement clubs. I just wanted to express myself." Baha started making beats a few years later, recalling how he would lug his desktop computer across the streets of Istanbul to Kufura's home. "I had a lot of fun during those times," he says.
His memories of the period surrounding the Gezi Park protests in 2013 are not so happy. What started as a challenge to the proposed urban development of the Taksim Gezi Park in Istanbul turned into national protestation at the Erdoğan government. Sit-ins and marches across Turkey were sometimes met with excessive police force causing death and injuries to those involved. "It was a politically tough time and shocking that all of these things happened," he says. "After Gezi Park there was a depressive mood and people were trying to figure out what would happen after it."
The events and their aftermath occurred while Baha was having a tough personal time. He worked a day job editing a television show about video games and spent his free time making music and barely sleeping. The tracks he created then would form part of Mavericks, his 2016 EP. The cavernous bass and intricate arrangements are charged with an aggression and tension specific to the time, although creating the music allowed him to both process and avoid the worst parts of the political turmoil. "I was in an escape kind of mood," he says. "I think that protected me a lot, mentally too, because I expressed myself in some way. That was a release."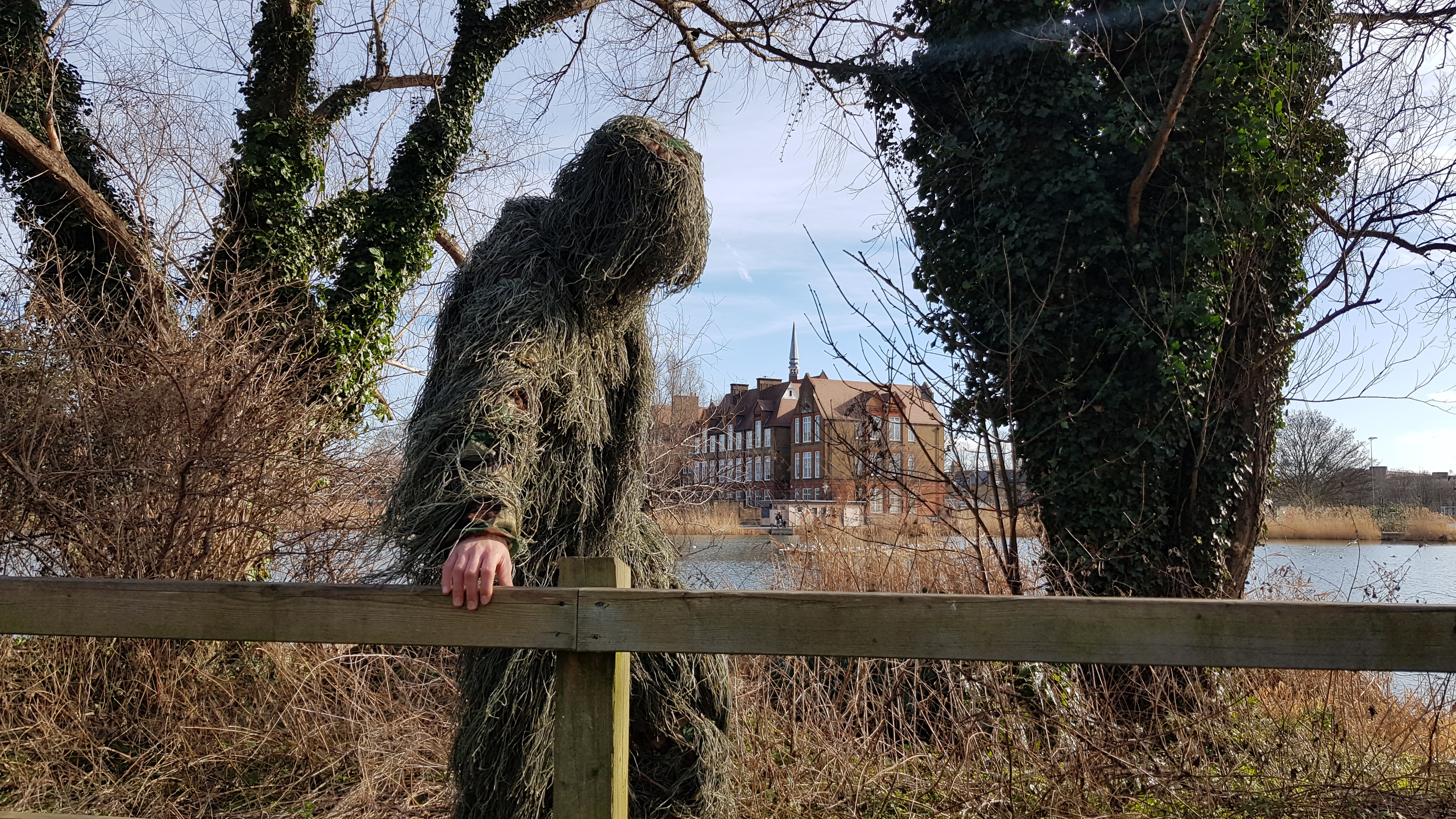 If Mavericks was the sound of Baha transitioning from an oppressive, disheartening environment — the blasted trap beats almost a means of cathartic therapy — then Free For All is a more open, outward looking record. It also channels the idiosyncrasies and incongruences of Baha's personality. 'Path Riot' digs into the producer's love of stoner rock and sludge metal, sounding like the Californian desert music of Kyuss if Mike Will Made It had engineered the session. There are features, too, including Dimzy from UK drill group 67, Swedish rapper Yung Lean and Planet Mu label mate DJ Nate.
The most effective is provided by Dawsha and Abanob on 'Ahl El M8na', the two Egyptian rappers sparring over insistent clicks of percussion, propulsive bass and a clipped guitar melody. It was recorded after the two MCs took him back to their studio in Cairo following a festival performance, an opportunity which allowed Baha to explore a culture and country he's partially related to by family. 'Ahl El M8na' also gets closest to the Arabesk music Baha would hear growing up in his home. "My parents were dancing to Whitney Houston but then they were blasting Turkish Arabesk and Turkish funk music. The music is great because it's so emotionally charged. When you listen you hear all of the crazy arrangements, all of these drums and synths — it's a big composition on every record."
Such a sound, or at least the feeling that sound evokes from Baha, is hard for him to to shake. It's weaved its way into his own take on street music. "When you hear that music, it stays in your memory, you never forget the songs," he says. "I think there's something really mystic about that."
Lewis Gordon is a freelancer writer. Find him on Twitter.
Read next: Get to know Mechatok, the pop deconstructionist affiliated with Staycore and Lorenzo Senni