Ever wanted to start a record label?
Chances are, if you're reading FACT, that the answer is yes. Hell, you may already have one. The major labels of this world may be in trouble, but not since the DIY explosion of the late 1970s – which led to the formation of Rough Trade, Beggars Banquet, 4AD, Mute and literally hundreds of others – has the independent sector been in such rude health. Far from deterring would-be modern-day Tony Wilsons from going into business, the unfavourable economic conditions of the 2000s seem instead to have encouraged them; now that it's virtually impossible for a decent label to turn anything more than a modest profit, the chancers who used to get into this game for the money have moved on, and it's the music-lovers who remain.
It's not hard to produce a 12″ single and get it out into the world. You can get two tracks mastered and 300 vinyl copies pressed up – to a fairly high standard – without breaking the £1000 mark. True, it's no small sum, but it's one that can probably be raised through a bit of diligent saving and abstinence from one or two of your consumer vices over the course of, say, a year. The world has seen greater sacrifices, you'll agree. And in terms of getting the music heard, and getting it to market, we're living in a golden age: you can reach customers without having to rely on traditional distribution networks, and you don't need radioplay or elaborate promo to raise awareness. Thanks to Soundcloud, Bandcamp, Big Cartel, Blogspot and the like, you can build the profile of your label and have your releases on sale in next to no time – if the music's good, the customers will come to you.
"There's a culture right now that says you've got to do it one way, but you haven't got to do it one way at all"
Initially, we had planned to put together a nuts and bolts guide to the business of founding and running a record label, but in the end we decided that there's enough of that sort of thing already plentifully available on the internet (here are some of our favourites). Instead, we decided that a looser, more intuitive approach to the subject would be more useful, and less tedious. So we called upon the wisdom of the owners of some of our favourite contemporary record labels: Swamp81, Captured Tracks, Hessle Audio, Downwards, Olde English Spelling Bee, RVNG Intl., Hotflush, Ninja Tune, Planet Mu, Hyperdub, Idle Hands, Tectonic, Hospital Productions, Hippos In Tanks, Editions Mego, Dais, Spectrum Spools, White Denim, FXHE, Werk Discs, Finders Keepers, Punch Drunk, 100% Silk, Not Not Fun, Touch, Greco-Roman Minimal Wave, Clone, Environ, Acid Ragga and Hemlock. Frankly, you can't buy this kind of advice.
1. Don't overthink it – just get on with it 
Regis (Downwards, Sandwell District): "I've always loved the DIY tradition of UK independent record labels. You make it, you release it and all of a sudden you're a label. The Desperate Bicycles were right: 'It was easy, it was cheap – go and do it."
Mike Paradinas (Planet Mu): "Don't be afraid of contacting whoever you want to release music by. Back in the mid-90s – pre-mass-internet- there seemed to be far more barriers between scenes."
Jon More (Ninja Tune): "Matt and I just really got into ninjas; he found this cut-out-and-keep ninja in a book that we were given, and we really liked it. So we got talking about it, came back to our studio, and decided to form Ninja Tune. Matt did the very first [logo] design for it which was pretty much a stickman."
Chris Farrell (Idle Hands): "I wish I'd known how easy it is – I would have done it years ago!"
Ryan Martin (Dais Records): "Dais started with a simple phone call from Gibby [Miller, Martin's partner in Dais] one morning in which he just bluntly stated: 'We have all this material at our disposal, we have the passion and drive, we should start a label.' I couldn't have agreed more and by the end of the day, we had the label set up and the ball rolling."
2. The music should come first, and then the label
Pinch (Tectonic): "At the time of setting up Tectonic there was barely a handful of dubstep releases available to buy. I wanted to help address this situation!"
Mike Paradinas (Planet Mu): "I started the label because I thought I could do a better job than my peers. And I wanted to release my flatmate's music."
Ben UFO (Hessle Audio): "In 2007 there weren't many dubstep labels around, and there certainly weren't many who were interested in releasing the more percussive, garage influenced tracks that we were into. It felt like there was a space for us, and a demand for the music that we wanted to represent."
Kode9 (Hyperdub): "Sometimes its important to jolt people out of their expectations, because often their expectations are pretty narrow."
Scuba (Hotflush): "The first ever release was some of my early tunes. The second release was Distance. So it was basically just our mates – people we'd met down FWD or wherever, likeminded people who wanted to do similar stuff but without the infrastructure or maybe just not knowing the right people to do it. So it was a complete DIY thing."
Todd W. Ledford (Olde English Spelling Bee): "I don't drink often but alcohol was involved in the formation of OESB. I mostly avoid alcohol now."
3. A clear vision helps, but uncertainty is nothing to be afraid of
Peverelist (Punch Drunk): "I guess what's behind dubstep, and also Punch Drunk, is the idea: what happens next after Jungle? So, it's about bass music, and soundsystem music, but apart from that, it's not really one sound."
Ben UFO (Hessle Audio): "Try to have an idea of what you want to achieve and at least a rough idea of how to go about it – but your goals will almost certainly change over time, and that's nothing to be scared of."
Chris Farrell (Idle Hands): "Don't pay attention to trends too much, stick to what you are into. And don't force things – if they're going to happen, they will happen."
Dominick Fernow (Hospital Productions, Bed Of Nails): "I think raising questions and not providing answers is ultimately the goal."
Matt Werth (RVNG Intl.): "There's no right way to run a record label while you are finding your voice. Just try to sing and sign in the key of life."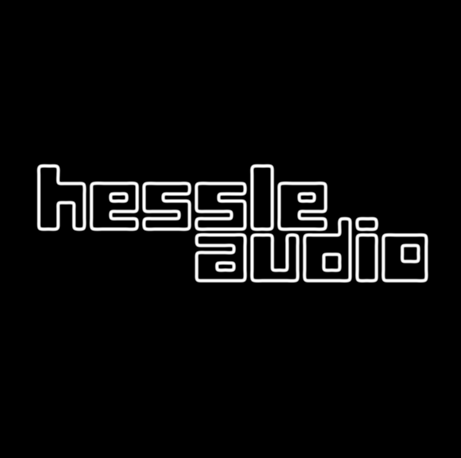 4. Release music that you believe in, that you think will stand the test of time
Untold (Hemlock): "Curate a catalogue of music you'll be proud of in 10 years' time. If you love a track then put it out even if it's not trendy. Go easy on the remixes."
Mike Paradinas (Planet Mu): "Just release good records."
Andy Votel (Finders Keepers): "A lot of it's based on detective work and socialising with your heroes, and then with people who become your heroes in the process."
John Elliott (Spectrum Spools): "I generally just try to put out music that I'm naturally attracted to, or more importantly feels natural to me. I'm a fan and a listener of the artists on my label, and I go to nerdy extents to make sure I get all their limited cassettes and all that kind of stuff."
Amanda Brown (100% Silk, Not Not Fun): "When I got the Octo Octa record, I cried listening to one track… it was so pure. I cried because it was so unbelievably good, but also because I get to put it out, and also because it's sort of sad. I mean that's what I want to do this for. Those feelings."
Ben UFO (Hessle Audio): " It's not a competition, there's no rush, and if you're even slightly doubtful about a project then it's probably not worth pursuing."
5. Honour the artist's vision to the best of your ability but more importantly, honour your own
Jon Wozencroft (Touch): "You have be really hard on the editing side of things, and be willing to say, 'No, that's not going to work for the label, we're not going to release that, you can do something better than that. The distinction between playing music and producing and releasing music is an important distinction. Nowadays it's commonplace for musicians to have their own record companies, which is great, but…it doesn't allow you to have that objectivity, or the distance, that makes for the best work."
Peter Rehberg (Editions Mego): "It's just a matter of constant discussion to see what can be achieved and what is practical."
Actress (Werk Discs): "You treat [the work] honestly, and put your full effort into the artists, and I think off the back of that what you find is you have a project that gives you more satisfaction, and one where the artists feel that you've put a lot into it."
Barron Machat (Hippos In Tanks): "The greatest lesson experience [of running a label] is dealing with human emotion and allowing this to define yourself as an individual. Carry through all tasks, ride out all storms – and exist in harmony with the artist's vision."
"You treat the work honestly, and put your full effort into the artists"
6. Get organised, dig in and learn to love admin
Omar-S (FXHE): "If you're going to do drugs, let it be on a an artistic level. There's no way in hell all those P-funk guys would've made all those records without all that shit they were doing, right or wrong. If you're gonna do that, do it on an artistic level – where you're just a badass motherfucker and you have to do that shit. So far as somebody doing that shit and then trying to do business – that fucks everything up, that fucks up people trying to get my music. People need to stop fucking doing drugs and then trying to go to fucking work and trying to run a fucking business.
Serge (Clone): "All the other things – like promoting your music, keeping your company going, making sales – they're just not fun, it's just work. I could be selling potatoes or second-hand cars."
Untold (Hemlock): "Day to day there's a lot of admin. Paying the artists and suppliers. Going through spreadsheets of digital sales and working out artist statements. Amending contracts, invoicing for compilation licenses. Taking down pirated releases. Learning to love Microsoft Office."
Todd (Olde English Spelling Bee): "Crucial supplies include PCP, ketamine, AK-47s, pullover masks, getaway vehicles, mob connections, soundsystem, team of hackers/phreakers, typewriter, fax machine, hi-strength shipping tapes, solid tables, warehouse shelving, security cameras, alarm system, pizza delivery, backup generators, reinforced steel doors, three month supply of foods and liquid, geiger-counter, satellite feeds."
7. Be prepared to make peanuts
Pinch (Tectonic): "Make sure you are financially strong enough to cover at least your first 2-3 releases without needing income back to pay for the next one – otherwise you may find the label gets stuck in cash flow problems and your releases run the risk of being delayed."
Alex Waldron (Greco-Roman): "Don't rely on revenue from music sales to keep afloat. I know that sounds obvious these days, but I don't think people really realise how little money is generated from this: still no one seems to believe just how few digital sales are generated, how few 12″s are bought, how much music is shared and how much of a piss-take Spotify is. So you better have a Plan B… which is actually your Plan A."
Morgan Geist (Environ): "Running a label, probably like running a magazine, is kind of a thankless job. It's something that I liked when I started, but now – especially now that you can't make any money out of it – it feels like a huge energy-drain."
8. Produce beautiful physicals items you yourself would want to own
The Bug (Acid Ragga): "I mean it's commercial suicide to start this label – we're going to great lengths to present it in a very unique way. For the first release, at least, I've commissioned artwork from Zeke [Clough] who did the Skull Disco stuff, the vinyl's going to be coloured, and it will use a whole array of fluorescent and metallic colours on the sleeve. I wanted to make an item that's collectible, and something I want."
Loefah (Swamp81): "There's a culture right now that says you've got to do it one way, but you haven't got to do it one way at all. The only reason the majors are loving mp3s is 'cos there's no production costs. It's the cheapest thing, so they can make as much as they can out of a failing business. I don't know. I think the most viable form is vinyl. It's like a book – it's not going nowhere.
Chris Farrell (Idle Hands): "Make your listener feel special."
Matthew K (White Denim): "I love vinyl as a medium and a product. That's what I [as a consumer] want to spend my money on, and I feel like it's the most 'legitimate' format one can use. Which is good, because I have put out some music that could be hard to take seriously if it were an mp3 or cassette release. I want to show that I think these artists are all worth me personally spending thousands of dollars on."
9. …but don't be afraid to embrace the future
Omar-S (FXHE): "My shit is available on vinyl. It's available on digital. It's going to be available on whatever fucking new format comes out in the next couple of years, some Shaolin space shit or whatever."
10. Have a schedule and do your best to stick to it, but expect delays. Lots of delays
Veronica Vasicka (Minimal Wave): "Things always take longer than expected and pressing plants vary so widely in terms of quality. Someone needs to publish an article on the top 20 pressing plants in the world."
Chris Farrell (Idle Hands): "Don't plan too many releases ahead, so many little things can go wrong. I try to stay one or two releases ahead of myself. That's also because I know my own tastes change as much as anything else."
Regis (Downwards, Sandwell District): "The people with the least amount of talent always seem to take up the most of your time."
Untold (Hemlock): "You need to main a coherent schedule giving each release the best possible exposure. For vinyl-led labels like us, that involves hitting an ideal release date while relying on a manufacturing process often fraught with delays. We liaise with our artists, distributor, PR agencies and mastering house to get the release in the shops when we said we would."
11. Aim to get your music heard but don't prostitute yourself to the buying public
Loefah (Swamp81): "With Swamp81, the music's there on vinyl. If you want to go and get it, you can; I'm not gonna shout about it, I'm not gonna try to get it into HMV or whatever the fuck the high street record store is now [laughs], I'm not gonna go digital, I'm not gonna do all that shit… so it's like, it's over here. If you want to be part of it, you can be, but you've got to make a bit of effort."
Mike Sniper (Captured Tracks): "There's no way to force taste on to people. Too many labels get a little bit of steam going and start spending way too much money on outmoded means of getting an audience. There's all kinds of people in the music industry who will try to convince you of all these things you need to do for your artists to get heard. It's actually not incredibly hard to get your band heard by its potential audience, but it's not automatic that people will react to it. If that was the case anyone who bought a banner on the bigger websites would be famous, and that's not the case."
Actress (Werk Discs): "We don't release to satisfy consumption. And the stuff we release is quite heavy, so we do feel we need to put stuff out and then take a break; give people some time with it."
12. Don't believe in "mainstream" and "underground"
Dominick Fernow (Hospital Productions, Bed Of Nails): "There's this incredible fear that just cripples so many people of doing anything outside of their comfort zone. This is what's hurt a lot of what we can call 'underground' music, for lack of a better term."
Karl O'Connor (Downwards, Sandwell District): "The notion of  someone or something being 'Underground' is complete nonsense.  The meaning has never really changed much over the years, it's all about degrees of success: 'commerce alone decrees whether something is mainstream or relegated to the underground.' Being self-reliant and uncompromising are not qualities exclusive to the 'Underground'."
13. Beware the vampires of commerce
Alex Waldron (Greco-Roman): "Watch out for sponsors. As the heat intensifies the vultures circle, and week on week there are more and more proposals from advertising agencies who can't believe just how cheap it is to ride your wave compared to their traditional marketing strategies. not all music sponsorship is unimaginative these days – some are even more forward-thinking than traditional music businesses and they certainly have bigger budgets – but still you should think twice before letting a homogenous high street clothes retailer hold the camera for some online 'content' for your artist, or before allowing a Japanese car company to finance your music video. Small independent labels tend to be on the creative front line but they clearly have no money which makes them prime targets…so resist the temptation and stand tall."
Matthew K (White Denim): "I feel that as soon as I start to try to cater to a specific audience, or try to predict what will sell and move in that direction, I'm really wasting my time."
Veronica Vasicka (Minimal Wave): "Stay true to your vision but let it to grow and evolve. Don't compromise your integrity, and never lose hope."
Amanda Brown (100% Silk, Not Not Fun): "Be authentic to yourself only. Don't worry about whether you're involved or uninvolved in a trend, if you get bashed or praised for the concept or statement behind the records. Care deeply and specifically about the music you release – believe in it, believe in the artist – and let the blogosphere and print media go wildly twisting around you. Stay avant, be diagonal, keep the mystery. Don't spam the universe with Twitter feed and Facebook updates and boastful mass emails. Prop the art, push it out front."
14. Do it yourself
Matt Werth (RVNG Intl.): "You are your label's truest advocate. Don't leave the work to other people. Disseminate the message and the music from the source."
ABOUT OUR CONTRIBUTORS:
Actress is best known for his own music, but he's also the boss of Werk Discs, through which he released the first Actress album, Hazyville, as well as records by Lone, Cloaks, Starkey, Lukid and others. werkdiscs.com
Amanda Brown co-founded the Not Not Fun label (Peaking Lights, Sun Araw, Ducktails, etc) with Britt Brown, and is at the helm of dance imprint 100% Silk (Ital, Maria Minerva, Octo Octa, etc). She is based in California, and makes music as LA Vampires. listentosilk.com
Alex Waldron is co-founder and manager of Greco-Roman, the party-minded, Berlin-based label that's provided a home for artists as disparate as Drums Of Death, Grosvenor, Totally Enormous Extinct Dinosaurs and Hackman. greco-roman.net
Ben UFO is a DJ with few, if any, equals, and he started the Hessle Audio label with his friends Pearson Sound and Pangaea. The label's releases include work by Blawan, Untold, Joe and Objekt. hessleaudio.com
Chris Farrell is proprietor of the Idle Hands record store, label and distribution company in Stokes Croft, Bristol. Idle Hands has released music by local artists including Kowton, Peverelist, Alex Coulton and Kahn. idlehandsbristol.com
Dominick Fernow is best known for the music has makes as Prurient. He established the Hospital Productions store (R.I.P.) and label in New York, and its huge catalogue encompasses cassette, CD and vinyl releases by virtually every contemporary noise artist of note. More recently he inaugurated the Bed Of Nails imprint as a dedicated platform for the more techno-oriented music he's making as Vatican Shadow. hospitalproductions.net
Jon Wozencroft is co-founder and art director of audio-visual publishing imprint Touch, one of Britain's longest running independents. Its current roster numbers the likes of Fennesz, Philip Jeck, Oren Ambarchi and Jana Winderen. touchmusic.org.uk
Kode9 is a producer, academic and boss of Hyperdub, through which he has issued records by Burial, Cooly G, Scratcha DVA, Joker, Zomby and many more. hyperdub.net
Matthew K is the man behind Philadelphia-based White Denim, and his catholic taste has seen him issue limited editions by Mi Ami, M Ax Noi Mach and countless other oddballs . He's also a member of Sub Pop-signed band Pissed Jeans, and is responsible for the indispensable Yellow Green Red music review site. whitedenimmusic.com
Mike Sniper is the owner of Captured Tracks in New York. He has released by contemporary work by Wild Nothing, Dum Dum Girls and Silk Flowers, to name but three, and reissues of Nick Nicely, Cleaners From Venus, Medicine and others. He also makes music as Blank Dogs. capturedtracks.com
Omar-S is Alex 'Omar' Smith, Detroit native, house producer extraordinaire, and owner of FXHE, a label primarily focussed on his own work, but occasionally catering to Kyle Hall, Big Strick, Luke Hess and others. fxhedetroit.us
Pinch, aka Bristol-based Rob Ellis, is co-founder of the Multiverse family of labels, and the man behind Tectonic, the highly respected dubstep imprint to which the likes of Skream, Loefah, 2562 and Cyrus have contributed. tectonicrecordings.com
Regis, real name Karl O'Connor, founded his Downwards label in Birmingham in 1993, gaining instant notoriety for his own brutalist techno productions and those of friends Surgeon and Female. The label has always pursued a parallel interest in post-punk and outsider electronics, recently providing an outlet for the likes of Tropic of Cancer, Pink Playground and The KVB. O'Connor is also a "patron" of the Sandwell District collective. wherenext.tumblr.com
Scuba is Berlin-based Brit Paul Rose. As well as being an acclaimed producer in his own right, Rose is boss of Hotflush Recordings, which has released records by Joy Orbison, Mount Kimbie, Distance, Sepalcure, Sigha and many others. hotflushrecordings.com
Serge is the brains behind the long-running Rotterdam electro and techno label, Clone, and the record store of the same name. Clone has released music by Drexciya, Dexter, Alden Tyrell, Legowelt and others, and its many subsidiaries include Frustrated Funk, Royal Oak, Clone Basement and Clone Jack For Daze. clone.nl
Peter Rehberg co-founded the Mego label in Vienna in the 1990s, subsequently reactivating it as a solo enterprise under the name Editions Mego. EM now acts as an umbrella for several subidiary imprints – Spectrum Spools, Ideologic Organ, Sensate Focus, Old News and Recollection GRM – while continuing to release electronic music by the likes of Russell Haswell, Mika Vainio, Bruce Gilbert, Emeralds and Kevin Drumm. editionsmego.com
Peverelist is Bristol-based Tom Ford. Not only one of the finest producers working today, through his Punch Drunk and latterly Livity Sound labels he has documented the impact, evolution of legacy of dubstep in Bristol, launching the careers of Guido, Gemmy, Kahn and Hyetal along the way. punchdrunkmusic.com
Todd W. Ledford founded the cult Bobby J label in the 1990s, and more recently Olde English Spelling Bee, which launched the careers of James Ferraro, Ducktails, Rangers and others. oesbee.blogspot.com
Untold is Jack Dunning, producer and co-head [with Andy Spencer] of Hemlock Recordings. While the label has served primarily as an outlet for recordings by Dunning himself, it has also released acclaimed records by the likes of James Blake, Pangaea and Breton. hemlockrecordings.co.uk
Veronica Vasicka is the boss of Minimal Wave, a New York label dedicated to reissues of rare synth and DIY electronic pop music from the 70s and 80s. minimalwave.com