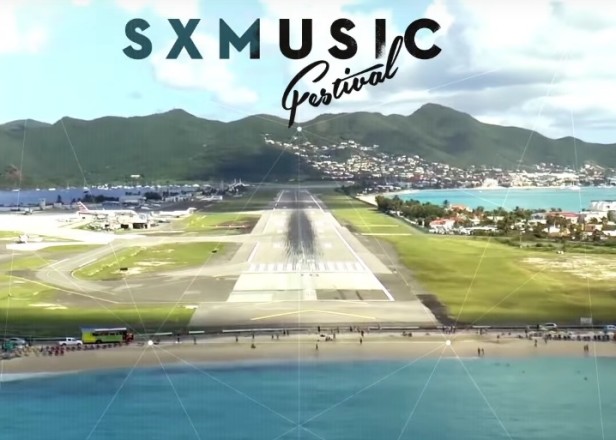 The sunniest festival in the world (probably) completes its line-up.
SXMusic Festival has announced the final additions to the bill for its idyllic party on St. Martin in March.
Mexican DJ Rebolledo, co-founder of Cómeme and one half of the Pachanga Boys, leads the new names, along with DJ W!ld, The Mekanism, Gab Rhome, Gardens Of God, Oceanvs, Orientalis, Mia Lucci, Chaim, Demi, Greg Piddock, Jade, Vanjee and Sleepy & Boo.
Those additions join the likes of Jamie Jones, Psychemagik, DJ Tennis and Guy Gerber for a week of sunshine-drenched house in locations including boats, villas, and a beach near the island's airport where planes thunder towards touchdown just metres above dancers' heads.
Clubbers will also be able to enjoy secret retreats, infinity pools and VOID Sound Systems, and the festival hints at plenty of special unannounced sets and secret parties across the week.
The festival takes place from March 9-13, 2016. For tickets and travel information head to SXMusic Festival. Check out the latest video teaser for the festival.
Line-up:
Adriatique, Apollonia, Audiofly, Bedouin, BEHROUZ, BLOND:ISH, Chaim, Danny Daze, DEMI, Djebali, Dj Tennis, DJ W!LD, Dubfire, Francesca Lombardo, Gab Rhome, Gardens of God, Greg Pidcock, Guy Gerber, H.O.S.H., Jamie Jones, Kenny Glasgow, Lauren Lane, Lee Burridge, M.A.N.D.Y., Maceo Plex, Maher Daniel, Monroe Music, Mia Lucci, My Favorite Robot, Nitin, Oceanvs Orientalis, Odd Parents, Paolo Rocco, Patrick Topping, Psychemagik, Rebolledo, Ryan Crosson, Shall Ocin, Shaun Reeves, The Mekanism & YokoO.
With support from Amir Javasoul, Creatures of Habit, David Reyner, Gauthier DM, Head Nodders, Jonathan Rosa, Julio, Matt C, Mayssam, MightyKat, DJ Nadav Vee, Nature of Music, Night Vision, Pat Boogie, Shades of Blk, Sleepy & Boo, The Doctors, Tone Depth, & Vanjee.