FACT Rated is our series digging into the sounds and stories of the most vital breaking artists around right now. This week, John Twells meets Space Afrika, the Manchester duo offering a new take on dubwise ambient experimentation.
Josh Reidy and Joshua Inyang laugh when I ask them about the genesis of their moniker, Space Afrika. It's a question they've heard before. I made the assumption that it was referencing Afrofuturism, the philosophy and aesthetic that explores the relationship between the African Diaspora and technology, often via science fiction. As ever, the truth is actually far less complicated.
"It's flattering," says Inyang. "But the basis of the music wasn't and isn't anything directly to do with Afrofuturism. When you listen to dub techno, those beats and those rhythms maybe on a very basic level are inspired by African music, but it's nothing to do with coming from African descent. Natural development of percussion was one side and the whole spacious side of it on the other. When you bring those words together, 'space' and 'Africa', there's no stronger or more basic way to describe that."
"We were searching for the deeper side of things: sparse production, pads, evocative and ethereal sounds"Joshua Inyang
Reidy put together the name quickly as the duo were set to issue their first release, Above the Concrete / Below the Concrete, two discrete sides of dub techno and house experiments that emerged back in 2014 on cassette. Earlier this year, Space Afrika released their second album, Somewhere Decent To Live, a foggy collection of neon-lit ambience and deadly low end pressure. Immersive and expressive, the two producers' sound has been developed over more than two decades years of friendship, research and mind-expanding travel.
When they finished high school, Reidy and Inyang began obsessively exploring the local Manchester dance music scene together. "At the time, it was a lot of jungle, drum & bass, house, techno, that kind of thing," Reidy says. When they ended up in different cities for college – Inyang moved to nearby Bradford, while Reidy stayed in Manchester – Inyang would spend time at Reidy's place while the two obsessively analyzed the wealth of new sounds they were collecting. "I'd go round and he'd play me one or two bits, might have been some Rod Modell, might have been some Vladislav [Delay]," recalls Inyang. "That started to separate the sound from the house you get in Manchester, the whole Sankey's vibe. We were searching for the deeper side of things: sparse production, pads, evocative and ethereal sounds."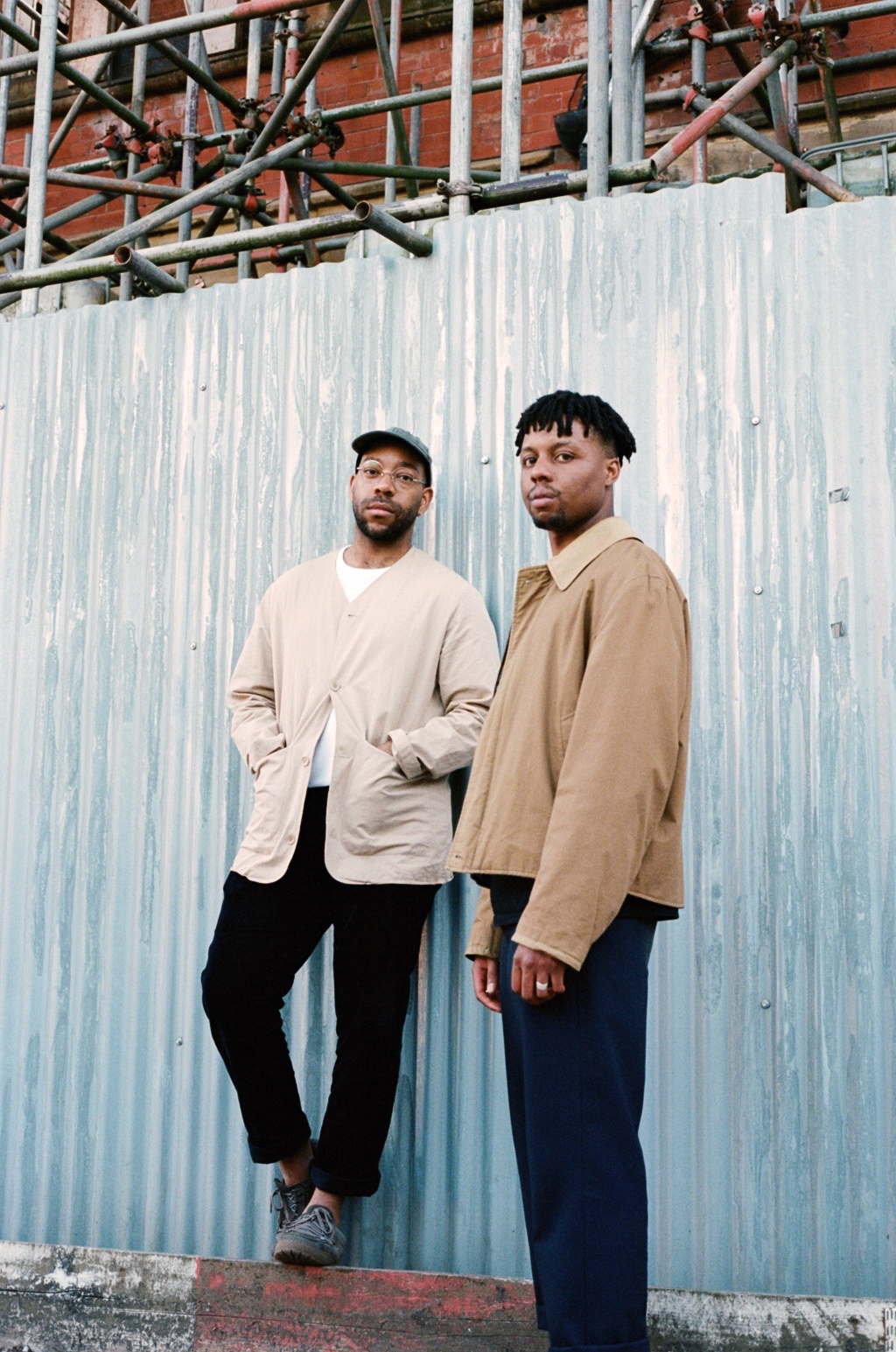 This research piqued an interest that set the duo on an exploratory mission. "We made a promise to, at least every year, travel to a different country and try and see what's going on," says Inyang. And the traveling opened their minds to new sounds; when they returned to Manchester, the pair were disappointed that their city didn't mirror what they were hearing elsewhere. So Reidy and Inyang vowed to remedy it.
It was in 2012 when the popularity of SoundCloud inspired the pair to take the leap into production. "If this is possible and people are doing this, then we should create the sound that we want to hear," recalls Inyang. "We were listeners, but it got to the point where the listening was almost like studying. We were not reclusive, but we started to spend a lot of time just together, honing in on the sounds that interested us most."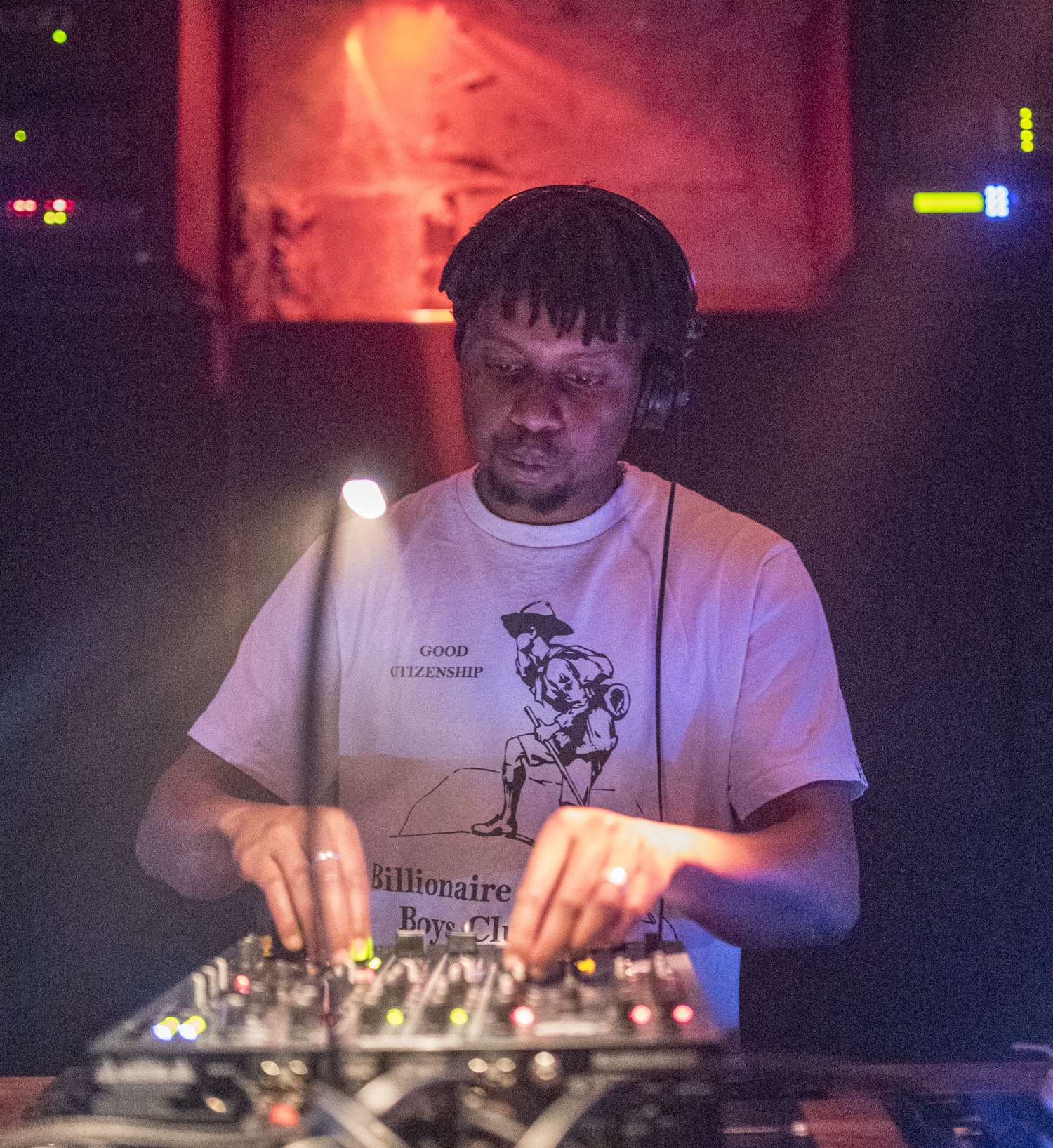 Using FL Studio ("it's our number one program"), the two friends would send stuff back-and-forth, learning from each other's mistakes and sharing new techniques as they mastered them. And as they became more confident with the minutiae of production, they were able to better comprehend that their vision was larger than just music.
"Josh is a very keen and talented photographer," says Inyang. "We noticed that in the process of getting around and making the music and locking ourselves in the basement, Josh was snapping everything that's going on and his best images in his portfolio were focusing on architecture and landscape."
Reidy is quick to admit that his images from this era were "bleak, grey and industrial" and this helped both producers to cement their sound. "Traveling back and forth from Manchester to Bradford, just the journey itself was bleak, spending an hour traveling, thinking, taking things in. You're seeing the architecture, you're seeing the same things and you're formulating the identity around the music."
The duo's interest in architecture and photography is evident in their artwork: their debut Above The Concrete… is wrapped in yellow and black lines and comes with a gritty greyscale photograph of Manchester; 2015's Primrose Avenue EP features a line-art rendering of a familiar rainy streetscape; Somewhere Decent To Live brings back the black and yellow lines, overlaying them on top of abstract photographs and processes. The coherence and attention to detail is striking.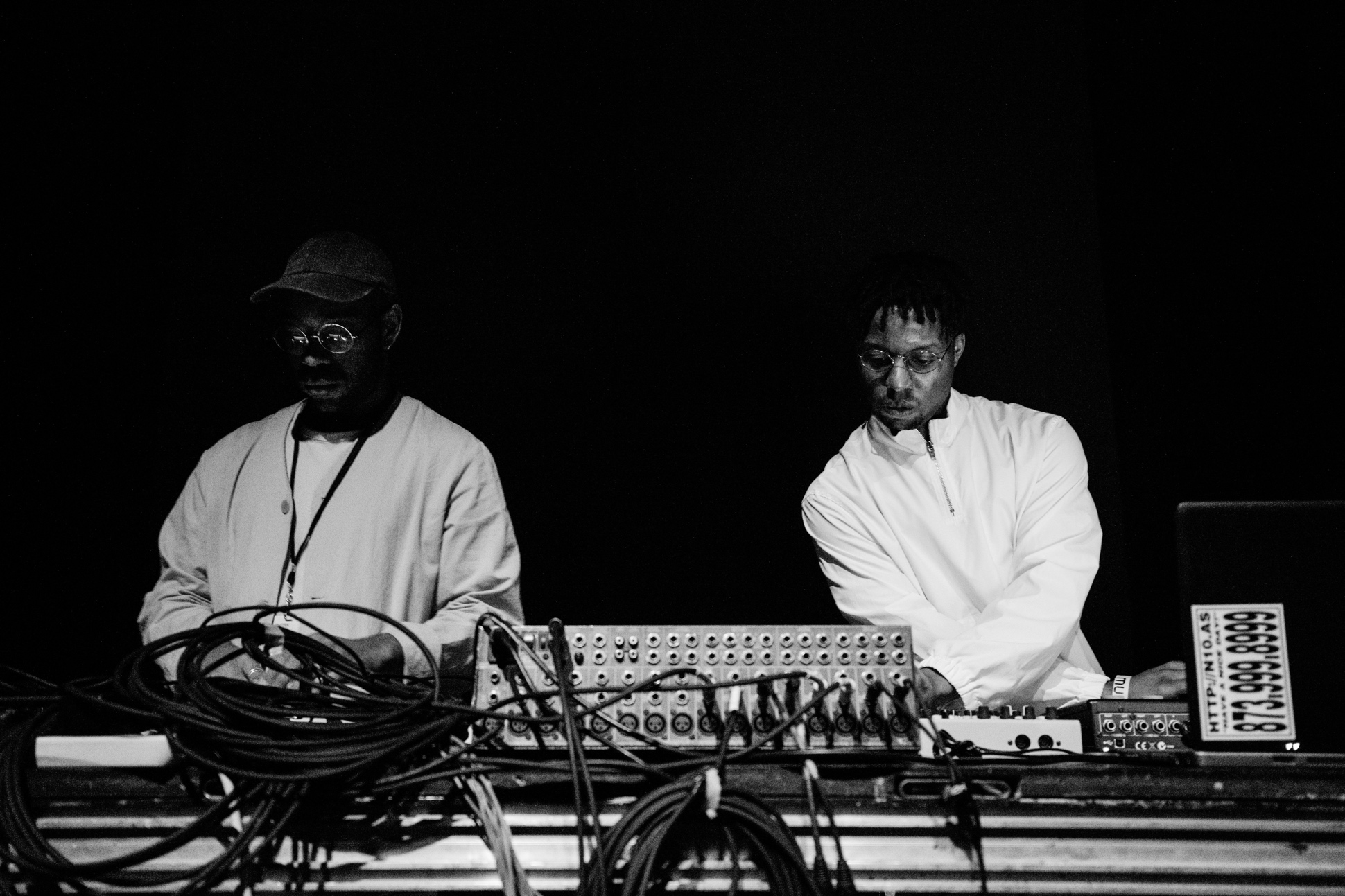 "Go round Manchester and the colors of the Metropolitan Borough are yellow and black, the streets are grey, the concrete's grey, the sky's grey," explains Inyang. "You'll see a lot of Josh's photos highlight the darker side of things – we make them more beautiful and more detailed each time."
Space Afrika's music is rooted in the present, not the future. Inyang and Reidy are translating their experience through music and visuals, abstracting their well-researched library of references to sketch an accurate picture of their reality. "When you're associating the sounds and the album names, it all has the feel of what is it we're dealing with and what's influenced us," Inyang states plainly. "Everything's grown into the name naturally."
Somewhere Decent To Live is out now on sferic.
John Twells is FACT's Executive Editor and is on Twitter.
Read next: Batu's Patina Echoes compilation is a forward-thinking challenge to the streaming era