Few people are onto great records as quickly as a great record store.
Phonica's end of year lists are always a treasure trove for undersung gems, so we realised we ought to just give the shop's learned staff their own slot on FACT. Every Saturday, the team behind the counter at the Soho institution select five vinyl records you should pick up this week.
---

JOSE PADILLA
So Many Colours 2xLP
(International Feel)
Crack open the windows and push your furniture to the wall, because Jose Padilla becomes the master of balearic on this sexy, slightly misty-eyed full-length for International Feel. Known for his "work" (nice if you can get it) soundtracking the sunset shift at the Café Del Mar, the Ibiza stalwart has teamed up with label boss Mark Barrott, deep house producer Telephones, Dusseldorf's Wolf Müller, aka Jan Schulte, and Australia's Tornado Wallace of the Beats In Space label to record a gorgeous and contemporary ode to the White Isle.
---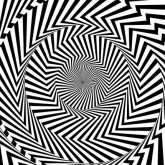 JAGA JAZZIST
'Oban (Todd Terje Remix)' 12″
(Ninja Tune)
It's thunderingly obvious that Todd Terje is the man for the job when it comes to remixing oddball jazz-synth-noodle collective Jaga Jazzist, and the B-side of their new single 'Oban' doesn't disappoint. The Nordic disco king looks to his synth hero Tony Carey for an epic, both-hands-on-the-wheel cruising tune.
---

SLEEP D & DJ FETT BURGER & JAYDA G
Velvet Vortex 12″
(Butter Sessions)
Melbourne residents Sleep D hook up a trans-continental collaboration with Vancouver's Jayda G and Sex Tags operative DJ Fett Burger for the fourth release on their Melbourne-based label. The non-Australians deliver the basic ingredients of 'Velvet Vortex' so that the Sleep D duo can bend it into a percussion-driven "Flanger Mix", a hard and steamy "Rainforest Version" and a head-spinning "Bud Dub" alternative.
---

33-10-3402
Bura EP
(Second Circle)
Serbian artist Nenad Markovic, aka 33.10.3402, delivers four minutely detailed slices of gloopy forest techno, crepuscular tribal drift and hypnotic moon-landing themes – all those adjectives and more in one compelling release for Second Circle.
---

TAXIE
Rock Don't Stop EP
(Melodies)
This delightful reissue heralding the launch of Eglo's sister label Melodies comes from Oakland outfit Taxie, whose perky 1978 disco anthem 'Rock Don't Stop' has found itself in rotation again, no doubt thanks to label boss and DJ-of-taste Floating Points. The record also comes with a 16-page Melodies zine featuring an interview with the band.