Few people are onto great records as quickly as a great record store.
Phonica's end of year lists are always a treasure trove for undersung gems, so we realised we ought to just give the shop's learned staff their own slot on FACT. Every Saturday, the team behind the counter at the Soho institution select five vinyl records you should pick up this week.
---

IORI
'Monsoon' / 'Rainfall'
(Phonica White)
Iori returns for his fifth release on Phonica White with 10 minutes of hypnotic dub techno on the A side and a flip that soothes you back down to earth with a meditative lull.
---

PHASE90
Infinitati LP
(ECHOSPACE)
A reissue of Echospace's Phase90 project with remastered audio, unreleased material, and packaging handled by Lindsay Todd. Inspired by field recordings from Calvary Cemetery this is haunting music, acidic dreams for those who enjoy a walk on the wrong side.
---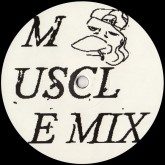 UNKNOWN ARTIST
'Muscle Mix' / 'Nasty Mix'
(LOONIE BIN)
Tough house jams from an unknown artist on the Loonie Bin label, named after the Canadian one dollar coin and a place where records cost one loonie each.
---

SYRACUSE
Liquid Silver Dream LP
(ANTINOTE)
French experimental pop duo Syracuse combine songs born on the road and in the studio for their debut album on Antinote. Love songs, acid waves, and underwater vibes coalesce into a stunning first effort.
---

El MAHDY JR
Ghost Tapes LP
(DISCREPANT)
Algerian-born, Turkey-based producer El Mahdy Jr lands on Discrepant for an album of haunted sonic spaces composed from found tapes, field recordings, and beats. A cultural ghost brought to life.
---