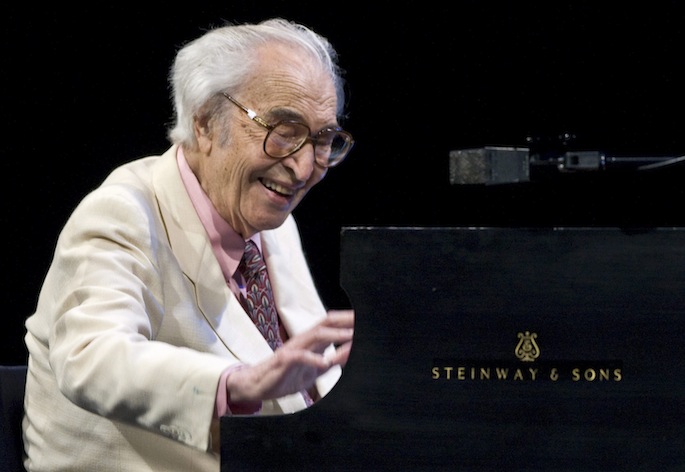 The jazz iconoclast dies at 91, one day short of his 92nd birthday.
More sad news today (if not as tragic): Dave Brubeck has died of heart failure in Norwalk, Connecticut. As NPR points out, Brubeck was an orthodox jazz musician who played unusual time signatures and "adventurous tonalities," proving that complex music could find a larger audience.
In 1954, he was featured by Time, the only jazz musician except for Louis Armstrong to appear on the magazine's cover. However, some critics didn't like his experiments with different time signatures and polytonality, and Brubeck even lost some gigs because of it. Watch a 1966 performance of one of Brubeck greatest hits, 'Take Five'.