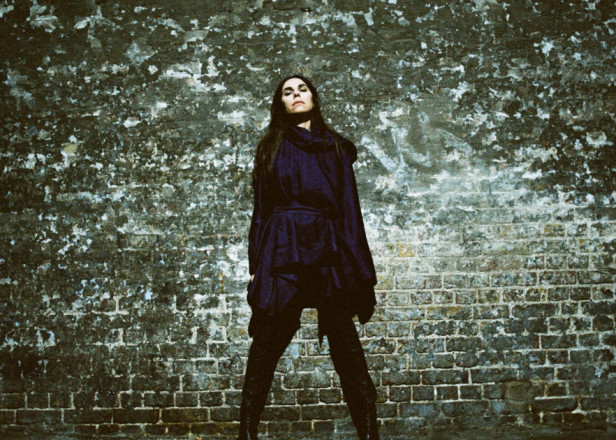 Polly Jean Harvey's next album has a title and release date.
UPDATE: You can now hear first single 'The Wheel'.
The song premiered on BBC6 earlier this evening. Listen here at the 51:00 mark.
The follow-up to 2011's Let England Shake has been named The Hope Six Demolition Project. PJ Harvey debuted the first snippet of the album earlier this week, a clip from 'The Wheel'.
The Hope Six Demolition Project was partly written and recorded at Somerset House in London, with the public invited to watch the process from behind one-way glass. Harvey then debuted 10 new songs as part of a multimedia show in London last year with photographer Seamus Murphy.
Harvey has also announced festival dates for 2016 – see those below. [via Pitchfork]
Tour dates:
06-04 Barcelona, Spain – Primavera
06-05 Paris, France – We Love Green
06-12 London, England – Field Day
06-17-18 Helsinki, Finland – Sideways
06-20 Berlin, Germany – Citadel Music Festival
06-20-23 Zagreb, Croatia – INmusic festival
06-24-26 Ewijk, Netherlands – Down the Rabbit Hole
06-29 Gdynia, Poland – Open'er Festival
06-29-07-02 Roskilde, Denmark – Roskilde Festival
07-02 Werchter, Belgium – Rock Werchter
07-03 Hérouville-Saint-Clair, France – Beauregard Music Festival
07-07 Trenčín, Slovakia – Pohoda
08-11 Oslo, Norway – Øya Festival
08-11-13 Gothenburg, Sweden – Way Out West