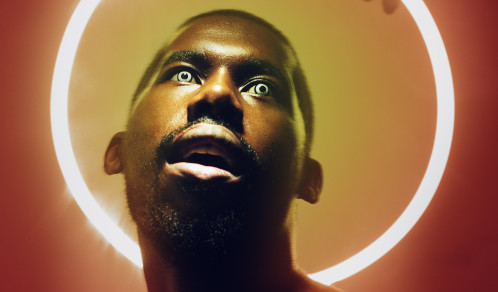 "If u ask me. It's Metro Boomin featuring Future. He makes that shit what it is."
Flying Lotus isn't happy about the way rappers treat music producers judging from a series of tweets he made today.
"Hella rap artists are rape artists. Taking advantage of abilities thinking its a good look for us! Most my people behind the scenes is broke," he wrote, saying producers "get fuked with no vaseline" by rappers expecting beats on the spot.
"Tell them to pay your fee on the spot, cuz fuck that," he wrote, before alluding to a specific situation where a "'business' man threatened one of the greatest creative relationships I've witnessed. Because I asked for fairness".
Though FlyLo didn't name any names he did make an example of one of the finest producer/rapper combinations we've encountered this decade: Future and Metro Boomin, whose collaborations gave us Dirty Sprite 2, one of our favorites of last year.
While Flying Lotus acknowledged that collaborations can be creatively successful, his response to one person was telling.
"U know it when u feel it. U also know when ur being put thru the good o'l rap machine too," he wrote.
Last year, FlyLo detailed his collaboration with Kendrick Lamar saying that a track they made for You're Dead was scrapped "for political reasons" and that his in-the-works Captain Murphy album has been held up after "he took all my beats!". He's since said there is a "folder" of Lamar collaborations that will never be released.
Read the tweets below and keep an eye out for more from Flying Lotus, his new album is expected this year.
Very important to know your worth.

— FLYLO (@flyinglotus) June 15, 2016
To producers. When a rapper invites u to the studio and asks u to make beats on the spot.Tell them to pay your fee on the spot,cuz fuck that

— FLYLO (@flyinglotus) June 15, 2016
Lots of rappers genuinely think they doing us favors by fuckin w us. 😂😂😂

— FLYLO (@flyinglotus) June 15, 2016
Hella rap artists are rape artists. Taking advantage of abilities thinking its a good look for us! Most my people behind the scenes is broke

— FLYLO (@flyinglotus) June 15, 2016
Don't b a PC pussy. We get fuked w no vaseline https://t.co/FNPehIVrPP

— FLYLO (@flyinglotus) June 15, 2016
U know it when u feel it. U also know when ur being put thru the good ol rap machine too. https://t.co/1nw73Q0CIM

— FLYLO (@flyinglotus) June 15, 2016
If u ask me. It's @MetroBoomin featuring @1future. He makes that shit what it is tbh

— FLYLO (@flyinglotus) June 15, 2016