The mix lands ahead of Discwoman's Pride party in SF this Friday.
Discwoman's BEARCAT has put together a very special mix to celebrate Pride month and specifically to tie into a massive Discwoman party this Friday at SF Pride.
Almost the entire Discwoman roster will be descending on SF's 1015 Folsom: Riobamba, Shyboi, UMFANG, Ciel, BEARCAT, DJ Haram, Mobilegirl, Ziur, Club Chai (8ULENTINA, FOOZOOL and Jasmine Infiniti), Frankie, Juana, Christine and stud1nt.
It's one of the finest lineups we've seen for a while, and if you still don't have tickets you can snag 'em over at the 1015 site.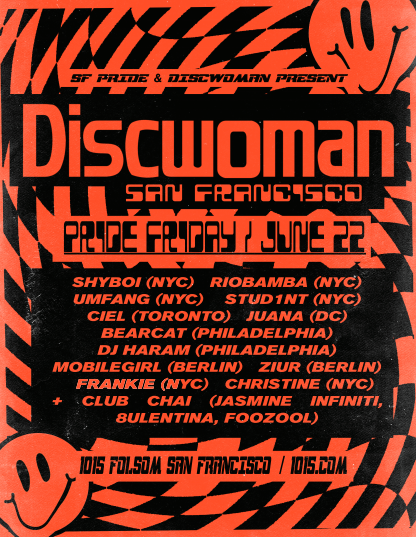 Listen to BEARCAT's stunning mix below.
Read next: Feminist punk icon Viv Albertine on liberation, women's anger and the value of writing