MUTEK Montréal teases another wave of acts for this year's 19th edition.
This summer on August 22, MUTEK descends on Montréal once more with a vast program of art, music, investigation and discussion. Now, the festival has added a host of new names to the lineup, including FACT favorites like Chicago house original Honey Dijon, NAAFI's Debit, dub techno mainstay Deepchord, gqom pioneer DJ Lag and Detroit vanguard Kenny Larkin.
These artists join an already impressive lineup that features performances from Machine Woman, Lawrence English, Pye Corner Audio, Caterina Barbieri, Floorplan, Lanark Artefax, JASSS and more.
As always, alongside the music there is an exciting variety of audiovisual events – MUTEK's A/Visions series – and this year, MUTEK is presenting a two day symposium called Keychange, dedicated to empowering women in digital arts and electronic music.
Check the banner below for the full lineup and grab tickets now directly from MUTEK.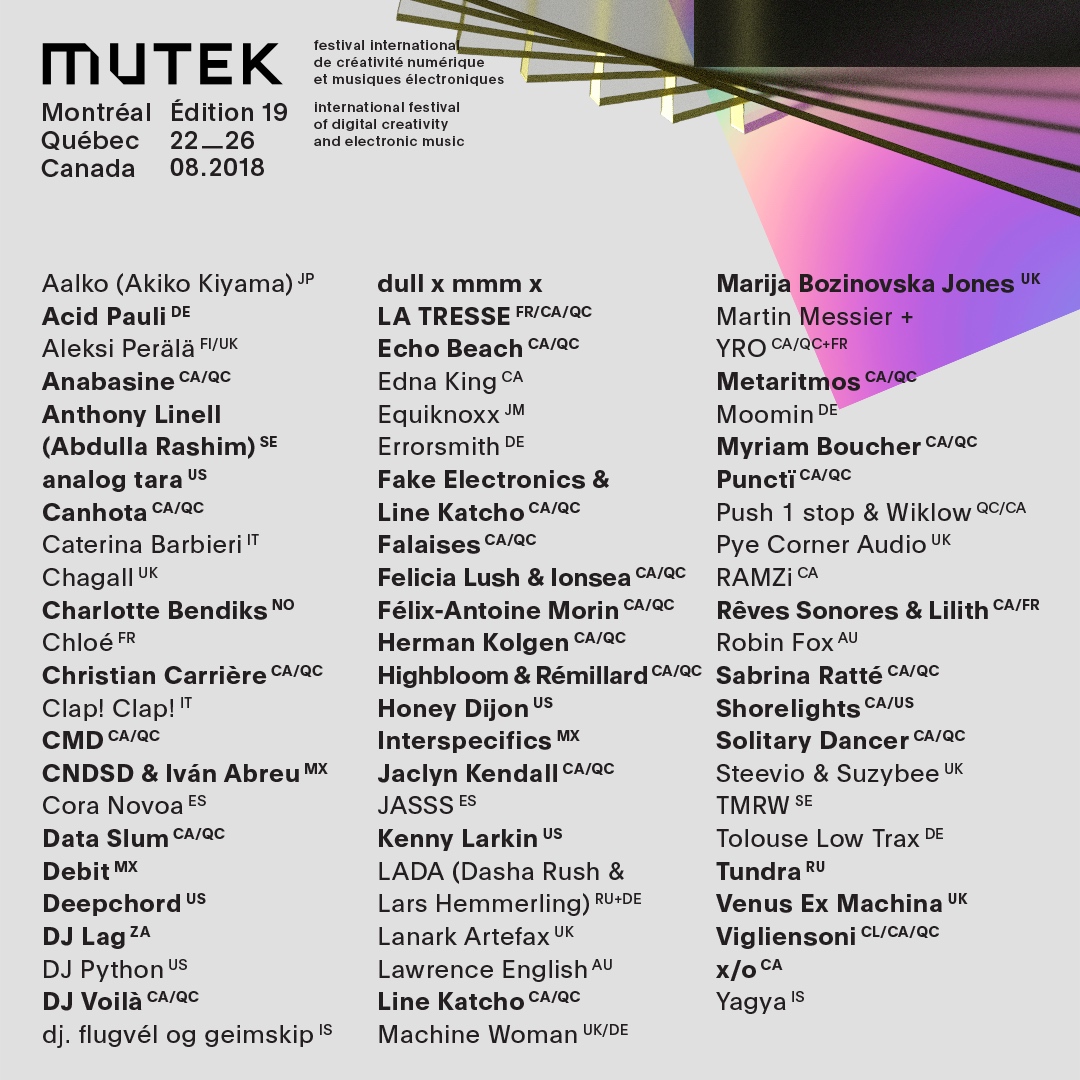 Read next: Simian Mobile Disco on one-of-a-kind synths and working with a choir on new album Murmurations