Including material from the lo-fi house star's Rimbaudian alias.
DJ Seinfeld will helm the next DJ-Kicks mix, which is set for release on July 13.
According to the press release, the mix deals in "slippery electro grooves, more cosmic synth work and dusty broken beats," while "ensuring a steady dance floor pulse."
DJ Seinfeld, aka Swedish producer Armand Jakobsson, has lined up a number of exclusive tracks for the 21-track release, including contributions from FaltyDL, Project Pablo and Mor Elian. There's also an offering from Jakobsson's Rimbaudian alias, along with DJ Seinfeld cuts.
The mix reflects the "simultaneous fear of leaving something safe behind as well as the excitement of venturing into unknown territories, musically and emotionally," Jakobsson said in a press release. See the artwork and tracklist below.
DJ Seinfeld's mix follows in the footsteps of previous DJ-Kicks artist Forest Swords. In April, the UK producer crafted an eclectic mix that featured the likes of Laurel Halo, David Toop and Orbital.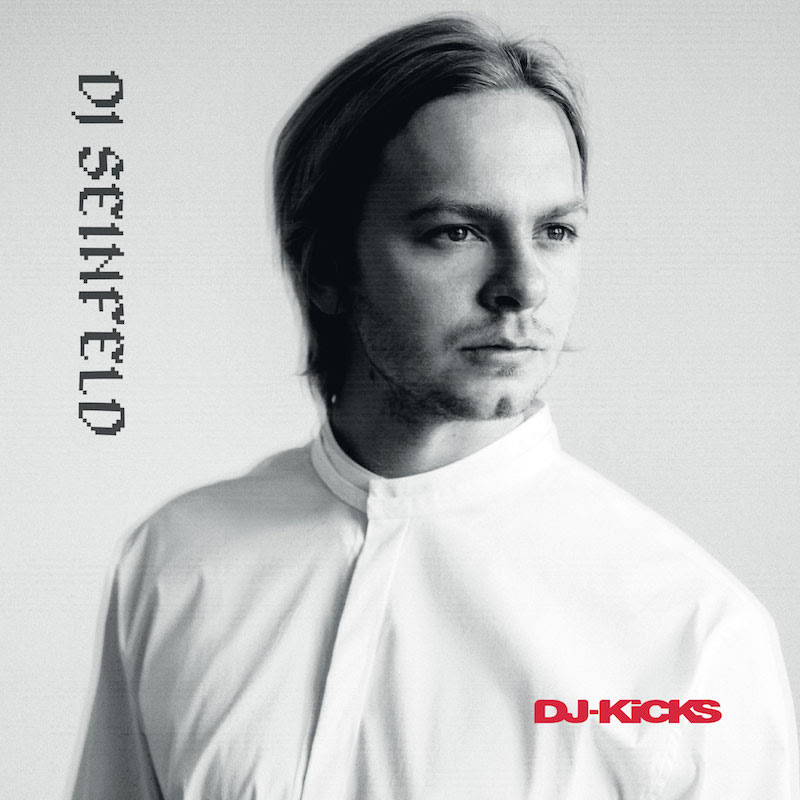 CD tracklist:
01. DJ Seinfeld – 'I See U'
02. Andras – 'Poets Day'
03. Fantastic Man – 'False Consciousness'
04. Rudolf C – 'Deep Sea Survivor'
05. Rimbaudian – 'Simple Call'
06. Roza Terenzi – 'Up In Smoke'
07. Sleep D – 'Dawn Over Atlas'
08. Hymns – 'Walrus'
09. Rudolf C – 'Saber'
10. FaltyDL – 'Freak Acid'
11. Pepe – 'Victory Level'
12. Project Pablo – 'Who's It For'
13. DJ Seinfeld – 'Typeless'
14. Mor Elian – 'Sci Si'
15. Chela Una – 'Take Me'
16. Reptant – 'Freq Accident'
17. DJ Seinfeld – 'Triangle Echos'
18. Shedbug – 'Ambroxitil'
19. J.Albert – 'meXme'
20. S.O.N.S – 'Dune'
21. Lou Karsh – 'Seep'

LP tracklist:
A1. DJ Seinfeld – 'I See U'
A2. Roza Terenzi – 'Up In Smoke'
A3. Sleep D – 'Dawn Over Atlas'
B1. Hymns – 'Walrus'
B2. Pepe – 'Victory Level'
B3. Project Pablo – 'Who's It For'
C1. DJ Seinfeld – 'Typeless'
C2. Mor Elian – 'Sci Si'
D1. Shedbug – 'Ambroxitil'
D2. J.Albert – 'meXme'
Read next: Lo-fi house superstar DJ Seinfeld doesn't care what you think of his name