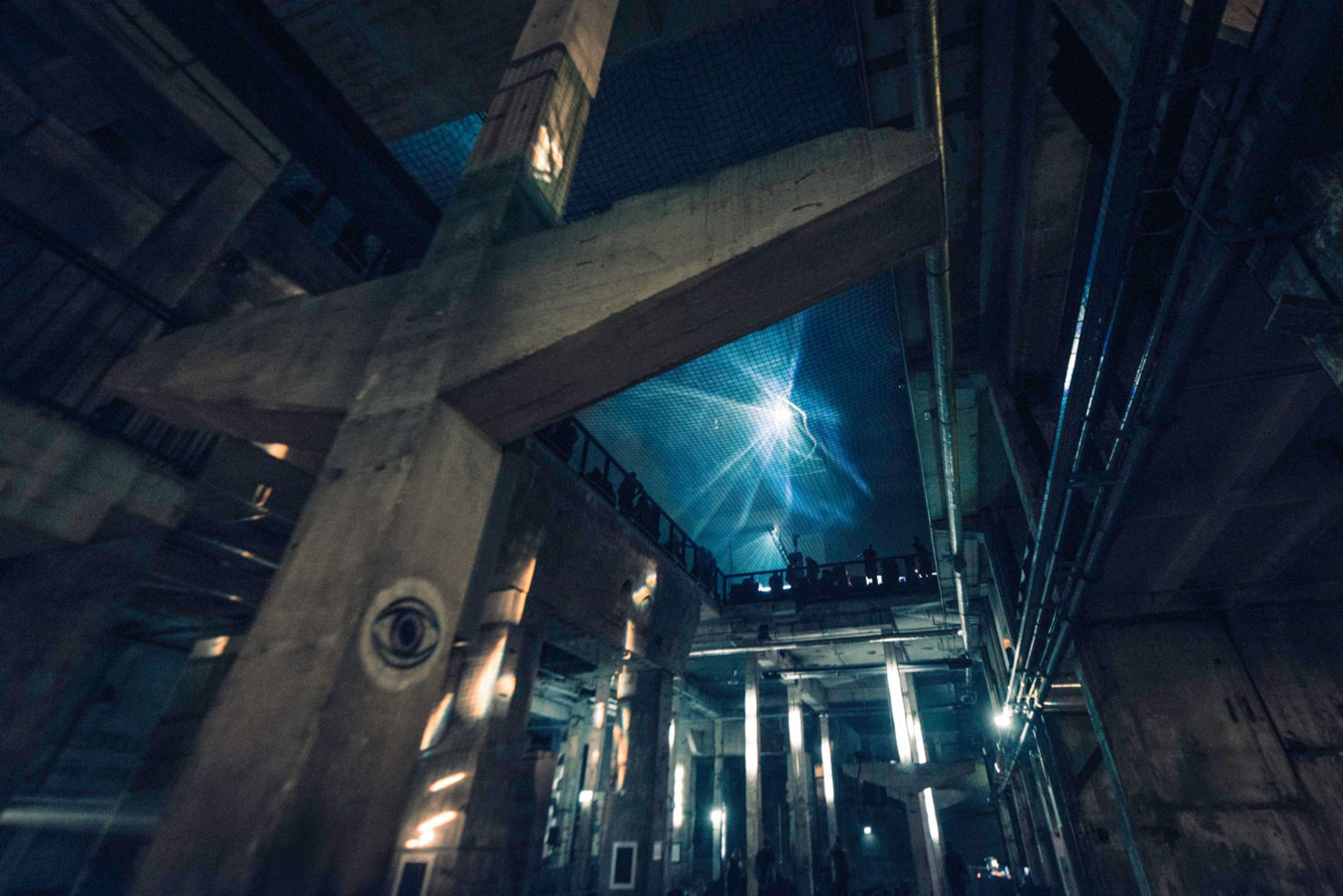 Tons of FACT-friendly names.
Berlin Atonal has announced its first batch of names for 2018 with Actress, Lucrecia Dalt, British Murder Boys and more set to perform at the five-day event.
Taking place between August 22 and 26 inside the cavernous environs of Berlin's Kraftwerk building, the festival will host the premiere of Dalt's new live project Synclines, based around her recent Anticlines album, while Actress will present a live A/V show.
Courtesy, Beatrice Dillon, Helena Hauff and Veronica Vasicka have also been announced, while FACT Rated alum Astrid Sonne will perform her live A/V show, Ephemeral. Atonal also marks the first German show in over 10 years for techno godheads British Murder Boys.
See the initial lineup in full below and visit the Atonal site for tickets. More announcements will be unveiled over the coming months.
Lineup:
Actress, Live A/V
Astrid Sonne presents Ephemeral, Live A/V, WP
Beatrice Dillon, Live
British Murder Boys, Live
Courtesy
Gábor Lázár presents Unfold, Live A/V, WP
Giant Swan, Live
Group A with Dead Slow Ahead, Live A/V, GP
Helena Hauff
Hiro Kone presents Pure Expenditure, Live, WP
Iona Fortune presents Chaotic Profusion, Live A/V, WP
Kolorit (Lowtec & Kassem Mosse), Live A/V, WP
LABOUR presents next time, die consciously (بیگانگی), Live A/V, WP
Lanark Artefax, Live A/V
Lucrecia Dalt presents Synclines, Live, WP
Ora Iso, Live
Outer Space presents Organic Dial, Live A/V, WP
Samuel Kerridge
Skee Mask
Veronica Vasicka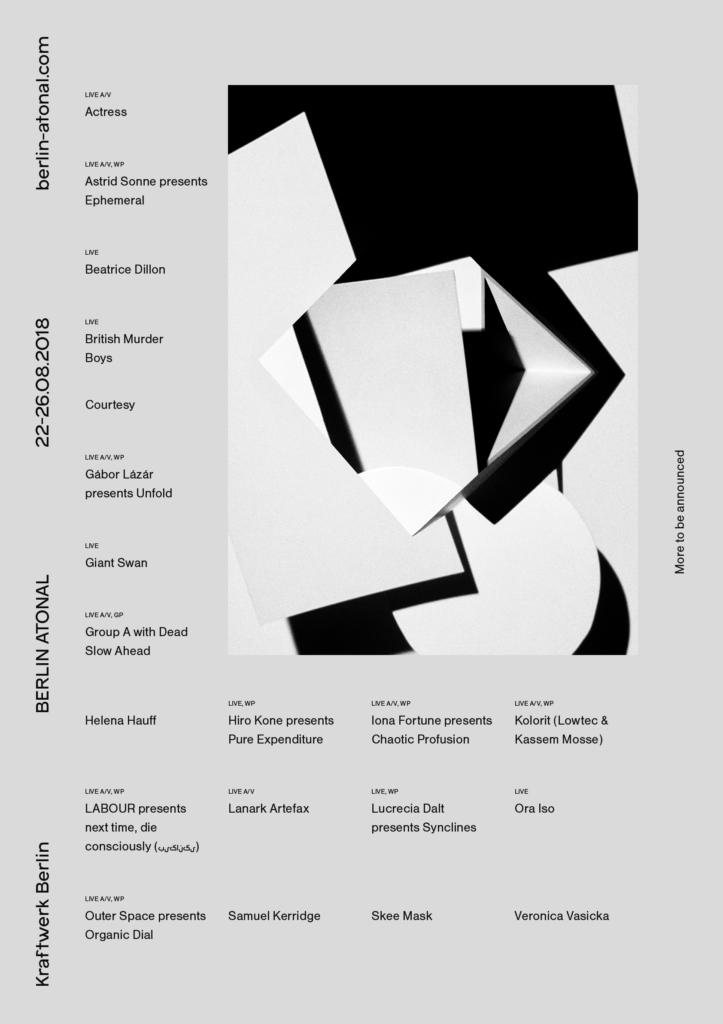 Read next: Techno and catharsis: Discovering electronic music's outer limits at Berlin Atonal 2017